More than 30 years of experience in turn-key space planning and office fit-out in Singapore.

We have executed many office renovation projects across the country, working with clients of all sizes to create beautiful, functional office interiors. Our adept team have expertise in various types of commercial office interiors.

We help you re-think and re-invent your workspace. If you want configurable office furniture, space optimisation or even a new office look, we have the skills and experience to provide the best for you.

We understand the importance of a conducive work environment and ensure our solutions fuse your unique company culture with functional yet beautiful aesthetics.

Let us create a workplace you and your staff can call home!


Interior Design & Space Planning
Renovation & Project Management
From office workstations to training tables and soft lounge seating, browse our wide range of office furniture for all your office fit-out needs and requirements online or at our physical furniture shop at Tagore Lane.
Need some design ideas for your office space development project? Check out our recent office renovation projects that might inspire you.

Creating a welcoming office environment is critical for motivating staff and boosting productivity and work engagement. Our Singapore design team can help you establish a place your employees can feel at home.

We can help you design a professional, functional, and aesthetically pleasing office space and work with you to create a design plan that meets your needs while considering all factors.
"The team's knowledge of the product is excellent and they completed their job from order to installation, even going the extra mile at times. Your team's professionalism is truly commendable. I would have no hesitation in recommending Wilsin to any of our business associates and friends."
Siltronic Samsung Wafer Pte Ltd
"Wilsin have proven to be trustworthy and prompt in attending to our requests. Most importantly, they have always kept to the delivery schedule and would ensure their furniture delivered is of the utmost quality."
GlaxoSmithKline Biologicals
"Wilsin provided a range of products that we could recycle the legs and beams for up to 10 years, thus fulfilling our green motto."
"Notwithstanding the tight schedule, Wilsin Office Furniture Pte Ltd had proven its strengths through demonstrating tireless efforts and commitments to deliver the project in an orderly and timely manner."
"I am extremely pleased with the service rendered and the professionalism of the entire operation team. I will definitely refer them to anyone who is looking for a reliable company to provide great products and impeccable service."
"They were helpful, communicative and incredibly professional – we were hugely impressed."
"The delivery team was efficient and obliging, working steadily and quickly with minimal disruption to our office."
Maersk Broker Asia Limited
"We had a great experience working with Wilsin. Given the quality of the product and service rendered, Wilsin is highly recommended."
Works Application Singapore Pte Ltd
"The Wilsin Team provided us with outstanding service as we were finalizing our move to new office premises in Chinatown."
"Our company is impressed with the all-rounded value Wilsin Office Furniture has provided. And it is the staff who are happiest with how good-looking and practical the furniture is, for years to come."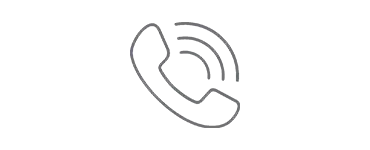 Feel free to visit our showroom or call or email us for your enquiries. Or browse through our furniture shop at Tagore Lane to see our furniture in person.
Contact Us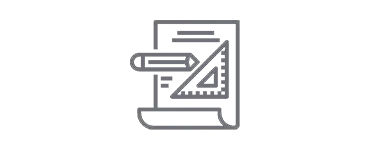 Need some office fit-out inspiration? Refer to our design projects, explore our work, and find inspiration for your own designs.
Design Projects
Wilsin Singapore Pte Ltd provides excellent office renovation services, allowing organisations to stay nimble and manage their space efficiently.

One-stop Solution Provider
Our services are a one-stop-shop for all your office space needs. With our hands-on approach to project management, you can rest assured that your project will be completed to meet your expectations and conform to your standards.

More Than 30 Years of Experience
With over 30 years of experience, Wilsin Singapore Pte Ltd focuses on delivering exemplary results. This includes working closely with clients to help them get the most out of their investments.

Our Professional Team
As an ISO 9001 and BizSafe certified company, we specialise in quality assurance while also managing projects with attention to detail. You can be assured that our office furniture will meet your current and future space needs.

High-quality Products
Our products have been rigorously tested and are committed to be of quality. We have reached certifications like SGS, BIFMA, FIRA, and GreenGuard.

Environmentally Friendly
Our eco-friendliness design of office furniture can be easily shifted or refitted to new spaces with minimal waste.